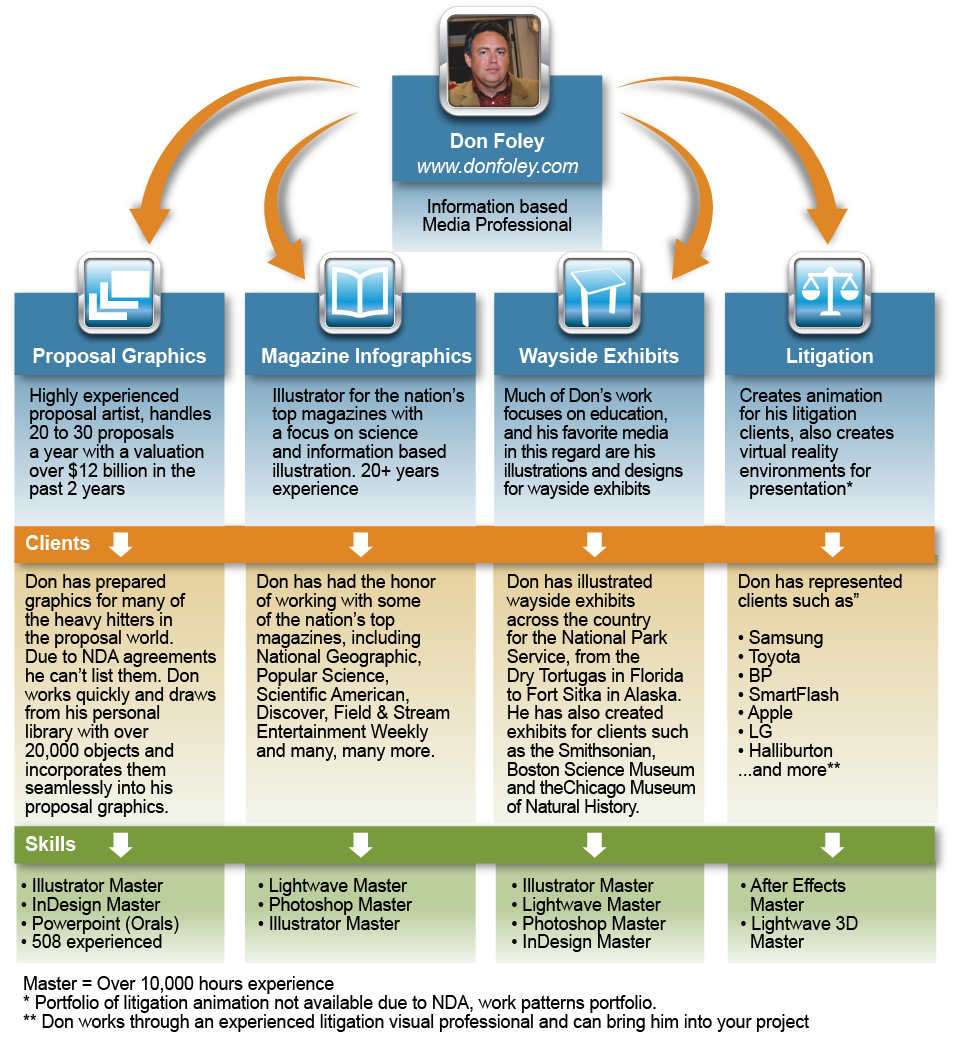 It has to be more than being able to make a cool 3D image. It HAS to be about the story. It HAS to be about the information. While Don is a gifted illustrator, he's also a visual journalist. He was one of the first visual journalists hired to work for a newspaper. He spent 16 years in the newsroom before striking out on his own. He is now a full time freelance journalist, dealing with research, design, illustration and final production.
While best known as 'THE DIAGRAM GUY' in the publishing and advertising world, Don has a solid grasp of infographics in general. He is know for his diagrams in the print, broadcast and web worlds. He is also a master 3D designer, almost all of the work in his portfolio is the result of 3D modeling and rendering. His skill set now includes 3D printing, creating tactile infographic displays for the National Park Service for the visually impaired.
It would be cute to say something like "Don wrote the book on 3D modeling." Actually, he did. It might not be THE book, but he did write two books for Peachpit Press on 3D modeling and animation back in the early 90's when few people had a grasp of what 3D modeling and animation was.
Don also produces graphics for federal proposals. In fact, he has brought his skill set into creating a solid proposal template foundation that allows him to tap into a vast wealth of dynamic and cohesive imagery that results in solid proposals. His library includes over 20,000 objects that can be introduced into proposal without looking like clip art.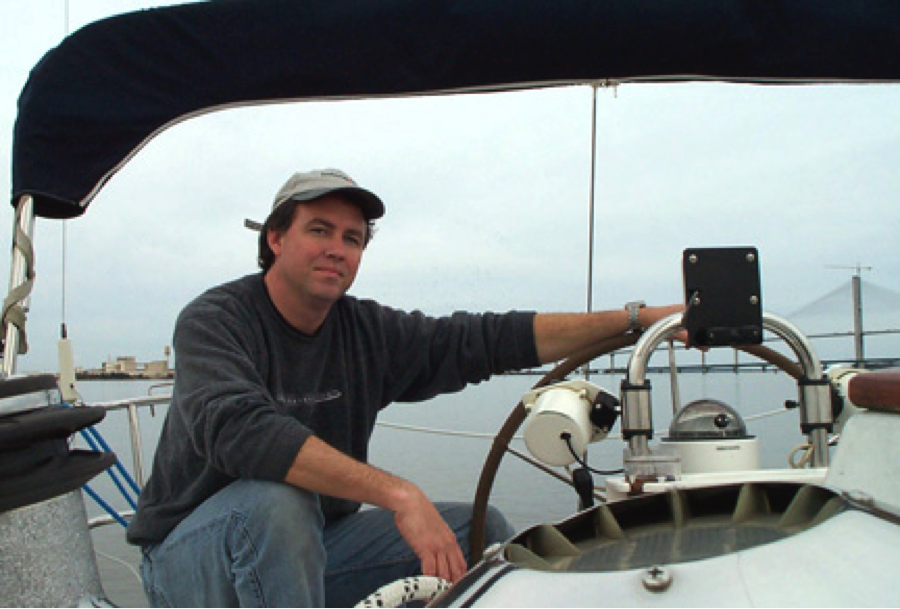 Sailing  his Beneteau Oceanis 350 (2001)
THE EARLY DAYS
Don studied Journalism and Art in college.  He was the editor of his college newspaper at Eastern Florida State College, 1982 and graduated with a Bachelor's of Art from the College of Art at the University of Florida (1984). He worked his way through college at the Cocoa Today (now the Florida Today) and the Gainesville Sun. As the editor of his paper in college  he saw the need for visual reporting, which led him into a field that didn't exist at the time. There were no college degrees in visual journalism. So he did his best to mesh his two degrees into a career that would later prove to be ground breaking.
BREAKING GROUND
Don was one of the first Visual Journalists hired in the 1980's. After working with The Gainesville Sun as part of The New York Times Publishing Group and helping train regional artists on how to use the new set of digital tools, Don was hired as a Visual Journalist at the Arizona Republic, going out in the field daily with reporters and photographers covering breaking news. This was the first time this position had been offered at a newspaper. Four years later he left the AR and joined Knight-Ridder in the National Press Building to help establish a new, animated news service for broadcast TV, News in Motion, where he played a key role in developing the technology needed to create several animations a day. As the art director, he also created at least one (but often as many as three) animations a day based on breaking news stories. During this period he wrote his first book on digital animation for Peachpit Press.
He also loves the technical side of the industry. He has established, and help engineer information delivery systems that span from phone lines, fiber optics, the internet and satellites. It wasn't enough to create the visual information, he wanted to make sure it could reach the public.
ON HIS OWN
By 1996 the growing internet influence was too much for Don to ignore. The corporate structure he worked in was slow to move, and Don saw the internet as being a perfect device to transmit graphics. Not wanting to miss what he saw was a critical time, he resigned from Knight-Ridder and started his own internet-based graphic service, focused on magazines, not TV news or newspapers. Within a few years he had National Geographic, Popular Science, ESPN, Newsweek, Rodale, Discover Magazine, Time Magazine, Readers Digest, Conde Nast, Fast Company, WIRED, Outside, Outdoor Life, Entertainment Weekly, Field & Stream, Runner's World, Mountain Biking, Backpacker Magazine and Sports Illustrated as his clients.
He also wrote a second book for Peachpit on Animation during this time, and taught several college courses on 3D modeling and Animation for Northern Virginia.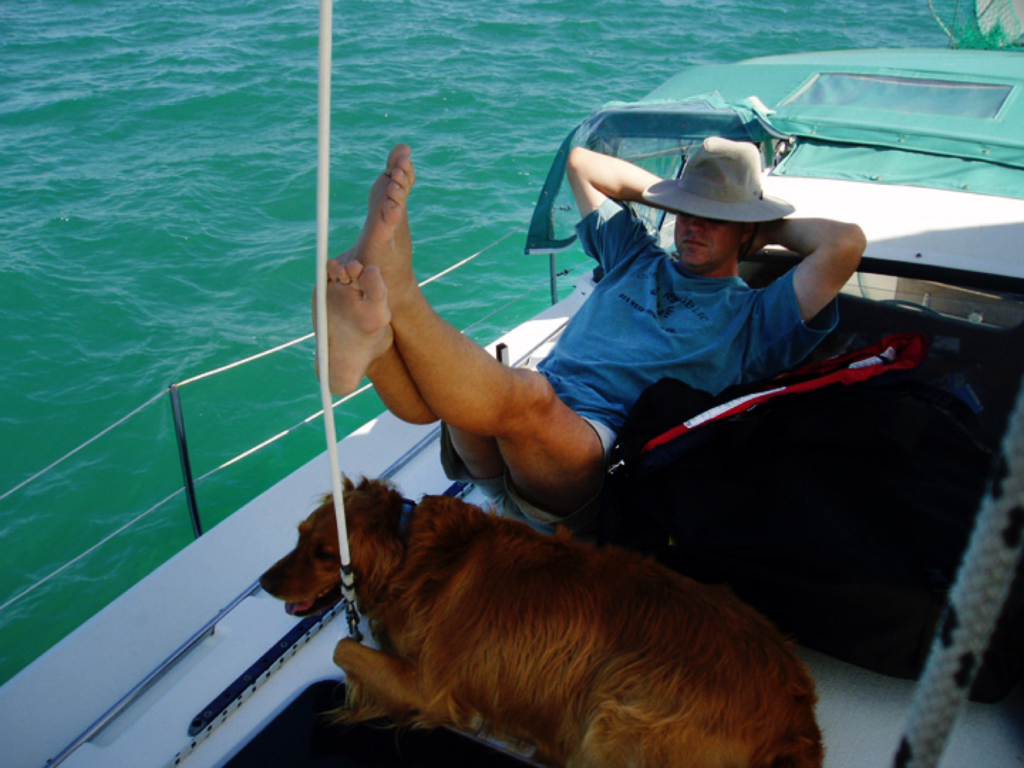 Don on the deck of his catamaran Calypso, off the Florida Keys in 2005
PRESENT DAY
When you ask for a sketch, it shows up on your desktop (via DropBox) seconds after it is finished. On deadline, your 200 mb layered Photoshop file is already on your computer when you walk into the office on the day you had to wrap things up, even though you handed him six major revisions the night before.
Don has become one of the premier visual journalists available on a freelance level. He now applies his skills in a wide spectrum including proposal consultation, field news reporting, corporate presentation, in-depth magazine reporting, courtroom litigation, advertising, and museum exhibit displays. He is a master of the tools (hardware and software) needed to do the job, but more importantly, he can design and fully implement your creation for print, video, virtual reality or interactive. His portfolio and his client list speak volumes. He produced the animations for one of the most successful interactive tablet books (Al Gore's Our Choice) ever produced, as well as interactive pieces for tablet publications including National Geographic and Scientific American.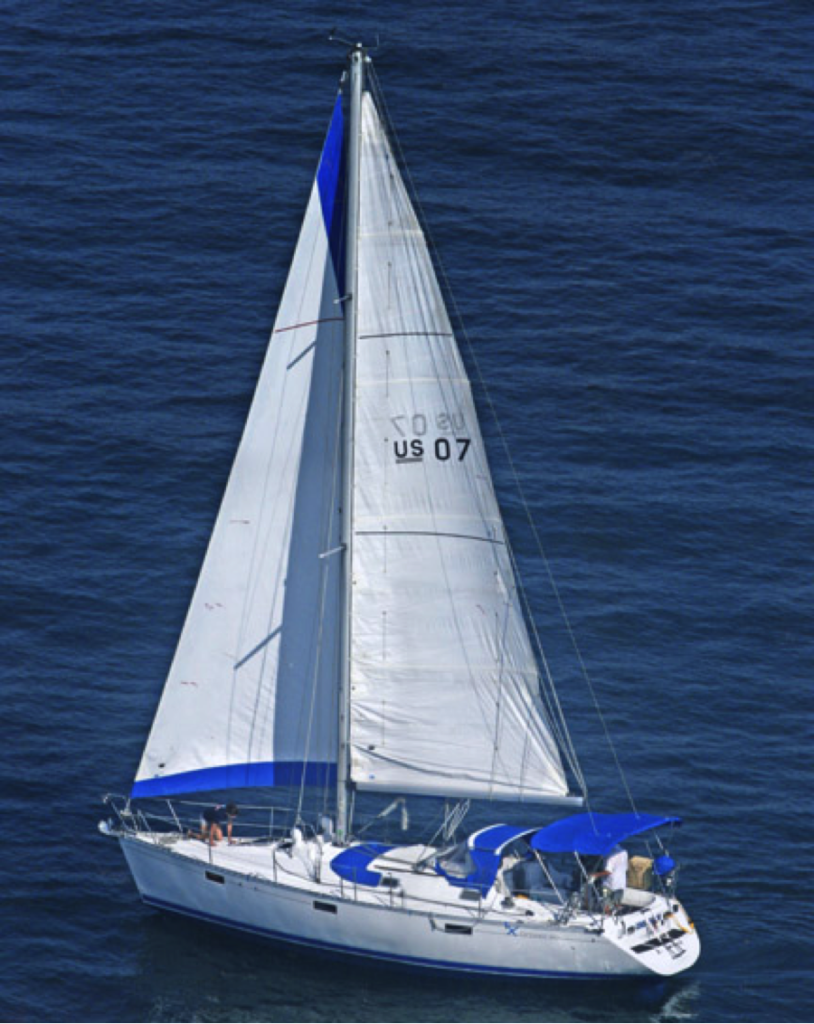 Don sailing his current sailboat, an Oceanis 390 (2016) somewhere off the East Coast